Share your slides and the audio presentation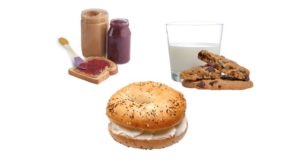 Would you ever have cookies without milk, peanut butter without jelly, bagel without cream cheese? Of course not. The two were meant for each other but time and time again, we see companies sharing their PowerPoint slides without the spoken presentation accompanying it.
Content is better absorbed by your audience when you include the supporting script and there's no danger of a slide being misinterpreted. The added bonus of marrying your PPT slides with the spoken presentation means it becomes a video and Google LOVES video.
We also encourage our clients to also upload the transcript because when done correctly, it becomes indexed and searchable by Google. The best part of this marriage is you don't need to bring a gift! The gifts will come to you in terms of customers to your sales funnel.
Contact us today to get your content hitched.
info@duchinproductions.com or 978.338.5699